GOLD CREATINE is a natural supplement used to boost athletic performance. Supplementing with GOLD CREATINE provides additional ATP energy, which improves high-intensity exercise performance. GOLD CREATINE can increase both short- and long-term muscle mass growth. It's the most effective muscle building supplement available.
– can reduce symptoms of fatigue and tiredness
– improves strength
– brain performance and recovery
– support muscle build
– unflavoured ideal for mix & stacking
– servings per container (60)
Recommended Use: Mix ~1 scoop of powder (5 g) with 150-250 ml of water, drink ½ serving before and ½ serving after training.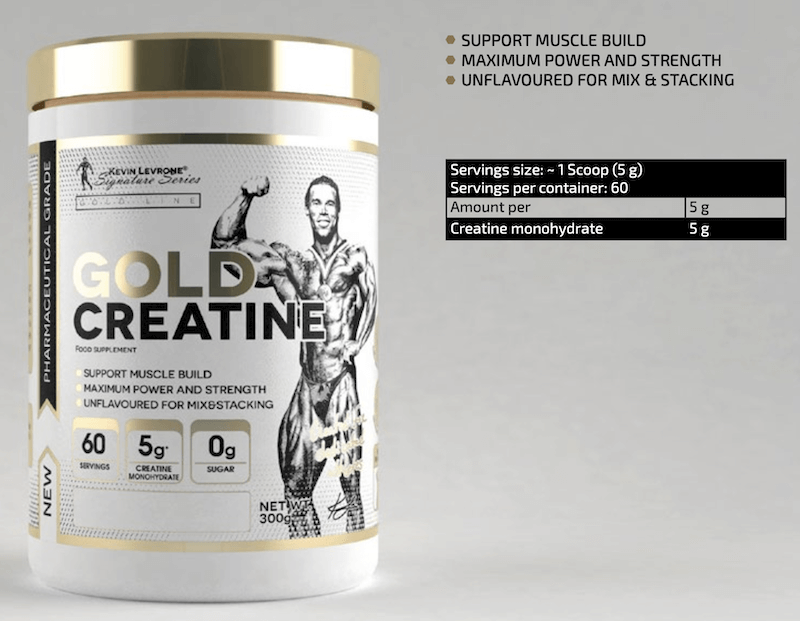 Ingredients: Creatine monohydrate, vitamin B6 (pyridoxine hydrochloride).